Recreation at Mt. Lebanon
Mt. Lebanon offers a variety of recreational activities. Below you will find a description of many of the fun things to do at camp. Please call us at 972-291-7156 or contact us for availability and pricing.
Zip Tower
Located at one of the highest points in Dallas County, our 50 foot zip tower is among the most popular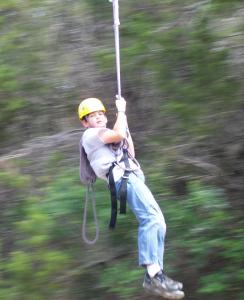 attractions at Mt. Lebanon. Its four 500 foot lines will take your breath away!
Alpine Tower
Also located at one of the highest points in Dallas County, Standing at a little over 50 foot tall the Alpine Tower provides a variety of challenges. The experience is a powerful one due to the height of the structure, yet it requires little upper body strength to master, making it ideal for younger and older populations including those with disabilities. It includes spectacular climbing routes as well as ropes course experiences.

Challenge Course
Our course consist of 13 low elements, Spider web, trust fall, mountain tops, etc. The course is designed to encourage and build trust between the members of the group, and develop group unity, problem solving skills, and camaraderie. The facilitator also incorporates important spiritual applications.
Swimming
(Summer Camp only)
Both of our pools offer a great escape from the summer heat including a 100 foot slide called The Plunge.

Sports Fields and Courts
Basketball courts, Volleyball courts, and recreation fields.
Hay rides and Campfires
Our Hay rides can accommodate up to forty people at one time!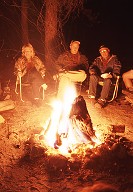 And much, much more…